Skip to Content
Expert HVAC System Replacements in Upstate South Carolina
Call B & K Heating and Air and get a brand-new energy-efficient HVAC system in your home to replace the old, worn out relic. You can save money every month on your energy bills by investing in a more efficient system to maintain your home's comfort level. In the past, you could buy a new heating and cooling system and hire just about anyone to install it. But with the more complicated units and their many options and components, you want an experienced professional to handle the work. We'll help you choose just the right model for your HVAC system replacement in upstate South Carolina, and we'll make sure it serves all the comfort needs you and your family expect in your home.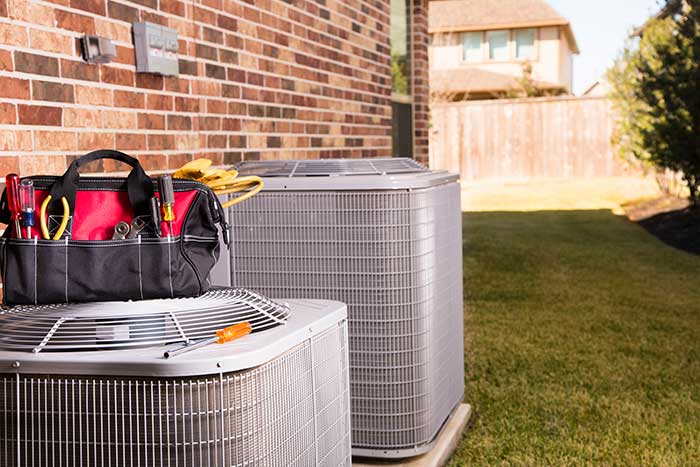 Energy-Efficient HVAC Systems Save Money and Energy
For your residential HVAC needs, you want to be sure that you're getting the right unit to replace your old system. The hot summers and blazing sun of South Carolina can easily raise the temperature in your home for a sweaty day inside. An HVAC system that keeps the climate comfortable indoors without blowing up your energy bill would be the best idea, and B & K Heating and Air can do that for you. We offer top brands and models of energy-efficient HVAC systems to save you money on your energy bills, and our highly-skilled team will install the new system promptly. Stay cool indoors with an HVAC system replacement for your upstate South Carolina home.
HVAC System After Installation in Upstate SC
With B & K Heating and Air, you can expect the best in residential HVAC system replacement in upstate South Carolina. After we install your new energy-efficient system, our team of experienced, friendly professionals can provide regular inspections and preventive maintenance to keep it in great working order. When unforeseen problems occur with any part of your system, our 24-hour emergency service will come out to your home to get it up and running again. As a proud South Carolina business, we put the proper care and service that builds a long-running relationship between the residents of upstate South Carolina and us. For an HVAC system replacement in your home, give us a call today and get your installation quote!
Request Service Today
24-Hour Emergency Service Available