Skip to Content
Design Build & Installation
Design, Build, & Installation of HVAC Systems in Upstate SC
A properly-running HVAC system is vital to the comfort and air quality of any business space, and B & K Heating and Air want to ensure that yours is the best it can be. We specialize in the HVAC system design, build and installation in upstate South Carolina for new commercial construction and replacing the old systems in existing properties. We can help you choose the right HVAC system to maintain the air cleanliness and climate control in your business, or we can custom design and build a special system to fit your space. Your needs and budget will help us to assist you in the selection, and you can always count on our reputation to get it done right the first time every time.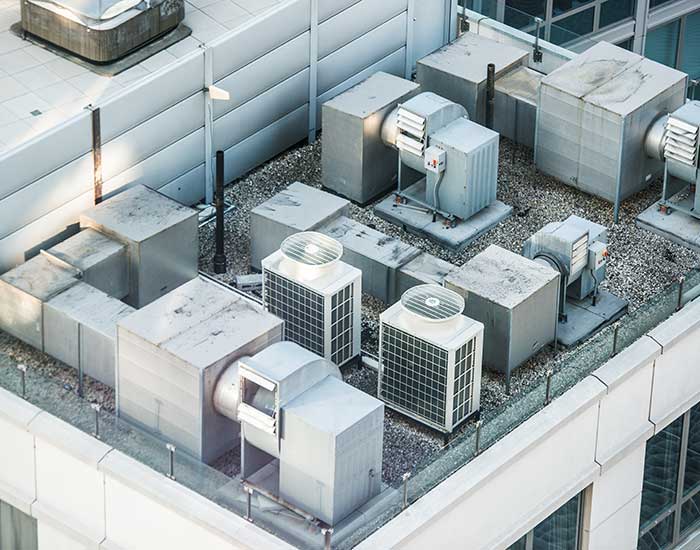 Custom Design & Installation to Fit Your Commercial Space
Your property's dimensions, environmental needs, and your budget concerns are all considered for when designing and building your custom commercial HVAC system. Our team will examine the space and assess what the custom design will need to include and we'll make sure to discuss the planning, design, and installation with you. You'll be kept up-to-date with a transparent process that ensures you're satisfied with the finished product. If you want to stick with an already-built HVAC system, we offer the best-quality equipment and install it with expert care. For any project, we will work to make sure it's finished promptly and on a budget to your satisfaction. Our company has spent over 30 years helping commercial clients get the HVAC system that's comfortable in climate and price.
Trust You Commercial HVAC System to the Pros
Every business wants to provide an agreeable experience for the people who visit their retail space or commercial site, and that includes fending off the brutal South Carolina heat in the summer. Keep your indoor space pleasant and breathable with a top-notch HVAC system installed and serviced by B & K Heating and Air. Our company makes it an everyday practice to meet clients' heating and cooling challenges head on and exceed their expectations. We're happy to help you select a system from a reputable manufacturer, or we can design you a custom system that suits your needs. If you'd like to discuss how we can help you with an HVAC system design build & installation for your upstate South Carolina commercial space, give us a call today!
Request Service Today
24-Hour Emergency Service Available