Skip to Content
Air Filtration & Humidifiers
Top-Quality Air Purification Systems in Upstate SC
Comfort isn't just heating and cooling anymore – it's cleaning the air. Trane is setting the standard, beginning with the world's most effective whole-house air filtration system.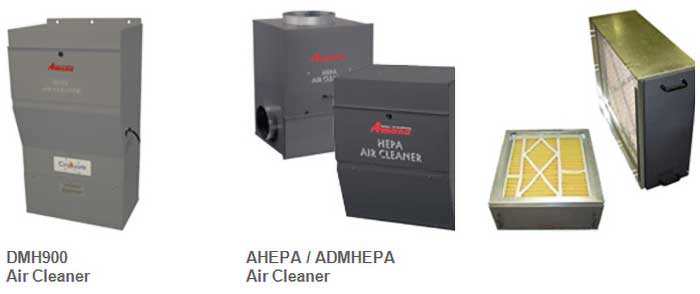 Reliability & Performance You Can Trust
With the Amana® brand, reliable, long-lasting product performance is our top priority. We achieve that goal through superior craftsmanship and world-class manufacturing processes, which help ensure that Amana® brand products are the best we can provide to you. To meet our high standards, our products go through our most rigorous quality assurance scrutiny.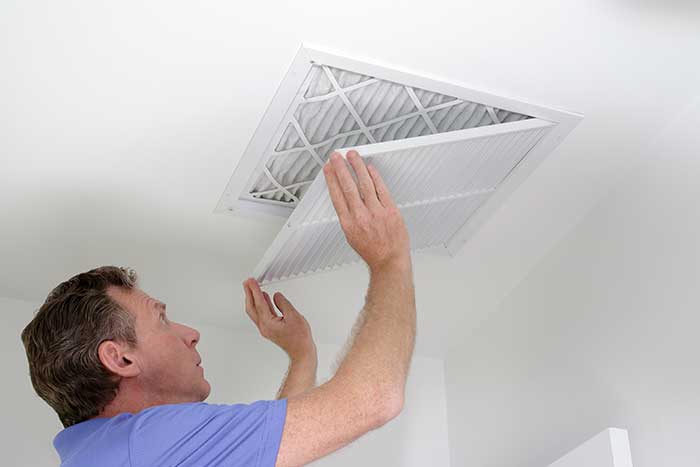 Trane CleanEffects™
Trane has always been an industry leader in home comfort. Now, we're setting a new standard for clean indoor air with the revolutionary Trane CleanEffects™, the world's most effective whole-house air filtration system.
Up to 99.98% allergen removal
Industry-leading air cleaner
Cleanable reusable filter
Designed With Health in Mind
Upgrade your home by improving the quality of the air inside. Bryant humidifiers help you control air moisture; ventilators bring fresh air into your home; air filters clean the air before it circulates; ultraviolet lamps help keep coils cleaner, and carbon monoxide alarms measure and detect CO levels in the home.
Alleviate Dry Air With Humidifiers in Upstate SC
Trane works hard to alleviate dry air conditions that aggravate asthma or allergies, finding the right amount of moisture for total comfort and efficiency.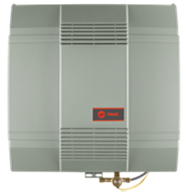 THUMD500
Temperature is just one factor in total home comfort, especially in dry weather. A Trane humidifier provides the right amount of moisture in every room, and can help alleviate allergy symptoms.
Total home power humidifier
Homes up to 4,200 sq. ft.
Up to 18 gallons/day output

THUMD500
Total home power humidifier
Homes up to 4,200 sq. ft.
Up to 18 gallons/day output

THUMD300
Total home bypass humidifier
Homes up to 4,000 sq. ft.
Up to 16.8 gallons/day output

THUMD200
Total home bypass humidifier
Homes up to 3,000 sq. ft.
Up to 12 gallons/day output
Perfect Air & Humidity
Moisturizing Air
Trane's trusted humidifiers can adjust from summer to winter to provide the right amount of moisture to the air in your home. It's not just comfort. It's relief for your skin.
Dry Home Protection
Having a dry home can be damaging to valuable things such as furniture, paintings, and woodwork. By adding a Trane humidifier to your home's heating and cooling system, you can help ensure they won't dry and crack.
Better, Cleaner Air
When paired with Trane CleanEffects™ technology, a Trane humidifier will not only alleviate the dryness but also give you the most advanced whole-house air filtration system. So you get clean, comfortable air that feels good all year long.
Cleaner & Healthier Air
EPA studies show that even in the smoggiest cities, the air inside most modern homes is usually at least 10 times more polluted than the air outside.
How can this be? There are many reasons, some of which were discovered only recently. They include invisible assassins like radon and CO2, as well as gas-emitting chemicals such as formaldehyde used in making modern carpeting, drapery, household cleaners, furniture, and building materials. There are also common airborne pollutants such as pollen, viruses, dust, and dust mites, and damp areas where standing water can breed mold, mildew, and other microbes.
Much of this problem is attributed to the way modern homes are built – for purposes of energy efficiency, and to be as air-tight as possible. The consequence is that stale air, laced with odors, chemicals, irritants – even miniscule insects – often becomes trapped in modern homes, where it circulates over and over. This can lead to eye irritation, sinus congestion, sneezing, runny nose, stuffiness, colds, flu, headaches, dizziness, outbreaks of allergies and asthma, sore throats, and various other respiratory ailments.
So serious and prevalent is this issue that environmentalists have coined a new term for it – IAQ or Indoor Air Quality. Today's homeowners need to become more aware of the importance of IAQ and what they can do about it.

RXIH-AS Whole-House Steam Humidifier
Models RXIH-AS06A, RXIH-AS09A, and RXIH-AS12A
Rheem Whole-House Steam Humidifier
Offered in 6, 9 or 12 Gallon Capacities
Eco-Friendly - Uses 70% Less Water than Traditional Humidifiers
Remote Mount Capability

RXIH-AB Whole-House Bypass Humidifier
Models RXIH-AB12A and RXIH-B17A
Rheem Whole-House Bypass Humidifier
Offered in 12 or 17 Gallon Capacities
Automatically Refills
Simple Maintenance - Replace Pad Only
Request Service Today
24-Hour Emergency Service Available