Skip to Content
Custom Ductwork Replacement for Upstate SC Homes
If you've had your residential HVAC system for a while, it might be time to update it, so you know you're breathing the cleanest, healthiest air year-round. Get your existing ductwork replaced with a new installation through the experienced team at B & K Heating and Air. We'll make sure the old ductwork is disposed of, and we'll properly install the new components. Older ductwork can have dust, allergens, mold, and mildew building up in it, which is a terror for anyone and especially those with respiratory issues. We can install custom ductwork to ensure that the air coming into your living spaces is fresh and clean. Cal B & K Heating and Air for ductwork replacement in your upstate South Carolina home.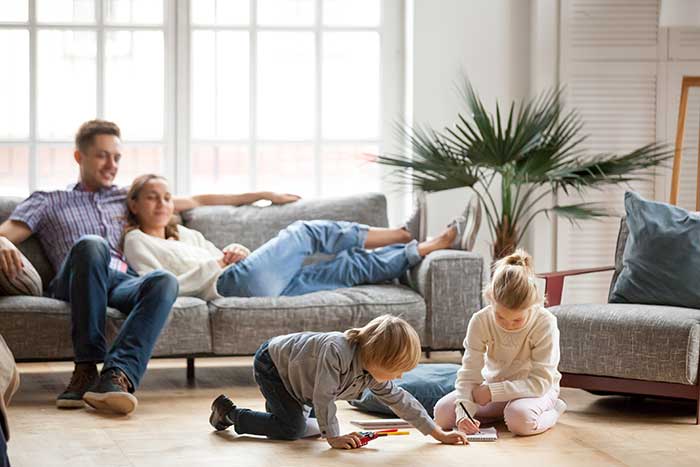 Benefits of Replacing Your Ductwork
Replacing your old ductwork doesn't just mean cleaner air coming into your home. It can also improve your energy efficiency and save you money by opening up the flow spaces. If your air conditioner or heating unit isn't doing a good enough job to keep your home comfortable, it could be because the ductwork isn't allowing the optimal airflow. We can determine whether your ductwork needs replacement. With completely open flow space, your air is clean, and the heating and air conditioning work at their best. You can save money on your energy cost and stay comfortable during every season.
Trust the Best with Your Ductwork
Don't put your air quality and system efficiency in the hands of just anybody. You want the experienced professionals of B & K Heating and Air to handle your ductwork replacement in upstate South Carolina. Our hardworking team will inspect it to determine if there's an issue with mold or mildew. If it's necessary, we can replace your existing ductwork with a new installation for a fully-functioning system and fresh indoor air. Instead of adding extra blankets to your bed in the winter or sweating in the summer, make sure you've got a completely updated and clean HVAC System to keep comfortable and save on energy. If you'd like to discuss having your ductwork replaced, give us a call today!
Request Service Today
24-Hour Emergency Service Available