Skip to Content
Prompt Commercial Installation & Service in Upstate SC
As a general contractor working in commercial construction, you depend on your suppliers to make deliveries of products on time and within budget. Their ability to provide equipment, services, or other ordered items can end up having an impact on your reputation if a late delivery or larger bill keeps you from finishing a project that exceeds the stated time or cost. You can trust the experienced professionals at B & K Heating and Cooling in upstate South Carolina for commercial installation and service. We have a long history of providing service at all levels for various businesses, including churches, banks, strip centers, and even large retail chains. Our expert team can handle the need of any client, but we stay small enough that we can offer the care and attention every project deserves.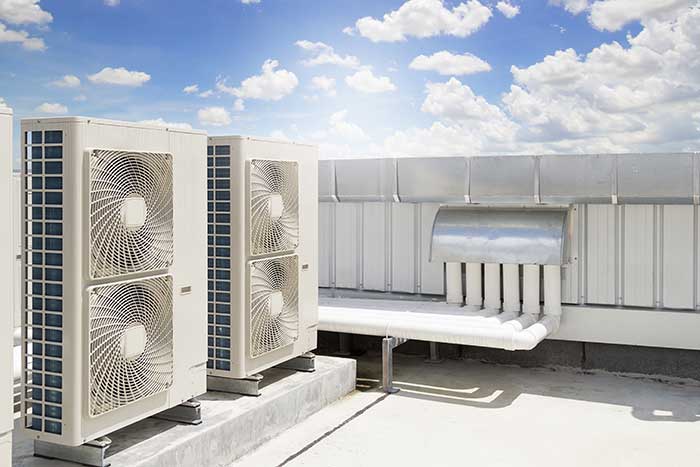 Keeping HVAC Service On Time and On Budget
For all the commercial HVAC system needs of businesses in upstate South Carolina, B & K Heating and Air are the experienced company for the best quality equipment in a heating, air conditioning, water heaters, and custom ductwork. We perform installations, service, and maintenance on time and budget, and our friendly and knowledgeable team always shows our company's dedication to hard work and loyalty to our customers. With the blistering-hot summers in South Carolina, it pays to run an excellent HVAC system at your business and keep it up-to-date on repairs and maintenance. Having a cool and comfortable commercial space will make it pleasant for your customers and employees.
Outstanding Service for Commercial Clients
You want the best for your commercial space, and B & K Heating and Air can help you keep a satisfying indoor environment year-round with outstanding products and service on your HVAC system installation and maintenance. Our reputation is built on meeting any heating and cooling challenges customers like you may bring and exceeding your expectations. We service and install all makes and models of HVAC systems, and we do it right the first time every time. Even if you didn't buy your HVAC system from us, we'd be happy to perform repairs and maintenance on it. If you have any questions or would like to inquire about your own commercial installation and service needs in upstate South Carolina, call us today!
Request Service Today
24-Hour Emergency Service Available